Vendor management software offers new levels of integration and standardization across the value chain. Organisation that strive for supply chain innovation transform their trading capabilities.
Capturing the digital opportunity means adopting new technology and innovation to maintain the advantage. For buying groups, digital supply chains dramatically improve vendor management.
Vendor management software transforms how companies manage complex supply chains by improving visibility and control of suppliers.
The introduction of the cloud, big data and process automation removes complexity and allows trading partners to connect in ways not possible before.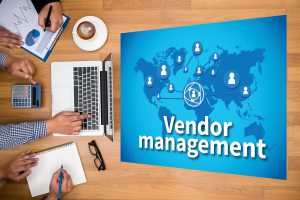 The goal is to ensure a consistent supply of the right products at the right price, to exceed customer expectations and achieve margin & turnover targets.
Best-practice is achieved by interlinking systems to manage the end-to-end procurement process and get detailed information on price, availability and product attributes.
Whether you need to enhance product flow, reduce lead times or cope with fluctuating demand, awareness of how healthy the supply chain is critical.
Poor communication with suppliers is often the cause of costly disruptions like stock outs and delays in getting product on shelf.
It's impossible to keep a supply chain running smoothly without an adequate process for obtaining, storing and maintaining product and supplier information.
KEY TAKEAWAYS:
Businesses become more efficient by increasing the volume and complexity of information to improve visibility of overall spend, supplier data and market intelligence.
Those that rely on legacy ERP systems and the manual processing of supply chain documents are open to mistakes which can impact the customer experience.
A new generation of digital vendor management tools is emerging to help companies make more confident and informed procurement decisions.
"Lack of visibility leaves companies unsure of the true costs of dealing with poorly performing suppliers or identifying who the poor performers are. This lack of operational effectiveness limits the ability to utilize suppliers to drive down costs and improve profit margins."
Original Source: http://www.celtrino.com/blog/vendor-management-and-the-digital-opportunity/